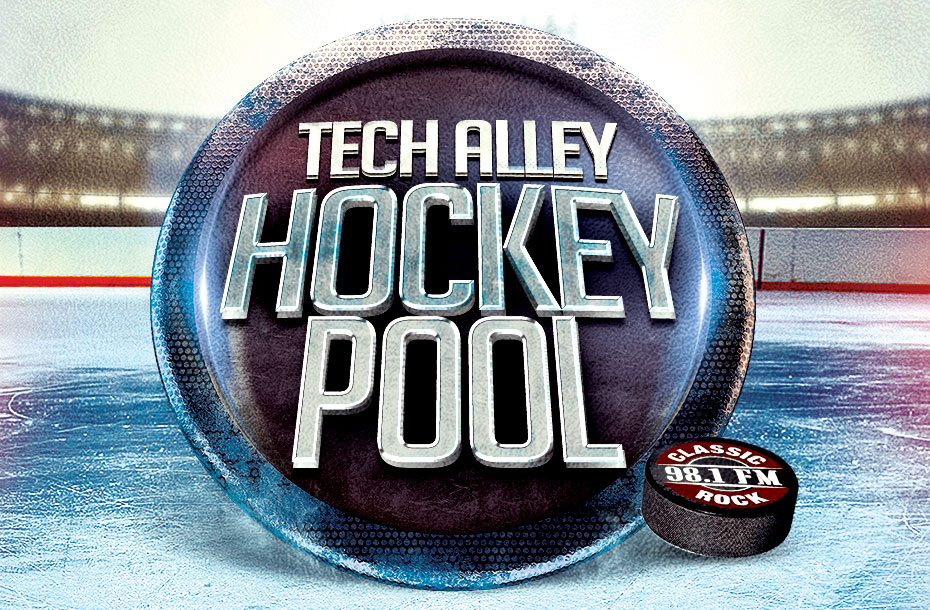 Play The Tech Alley Hockey Pool For Your Chance To Win Weekly Prizes!
The TECH ALLEY HOCKEY POOL – you don't have to be an all-star to play, and you get a new chance to win each week!
Pick the most winning teams and you win the weekly prize. PLUS, you're entered for a shot at the grand prize; gift cards from Extreme Indoor Golf, a Muskoka Chair from Splashworks International Pool & Spa and, an android box from Tech Alley!
Every person that enters qualifies to win a pair of tickets and bus trip London/Toronto Return to an MLB home game, complete with Tailgate Party from BIG GAME ROAD TRIPS!
A Pair of Tickets to a London Lightning Game
Susan Fletcher – 14
CLICK HERE to see Hockey Pool Standings
* Weekly prize winner
You have until 7 PM EST Friday to make your picks for the week. Every Monday last week's winner will be announced and we'll post next week's match-ups. Weekly winners will be entered into the grand prize draw. Each weekly win counts as a ballot into the grand prize draw. Multiple weekly wins = multiple grand prize ballots.
CLICK HERE
for Official Rules, FAQ'S & Terms of Use Agreement
TECH ALLEY HOCKEY POOL – brought to you by, SPLASHWORKS INTERNATIONAL POOL & SPA, EXTREME INDOOR GOLF, BIG GAME ROAD TRIPS, R-Safety St. Thomas, and Classic Rock 98.1.