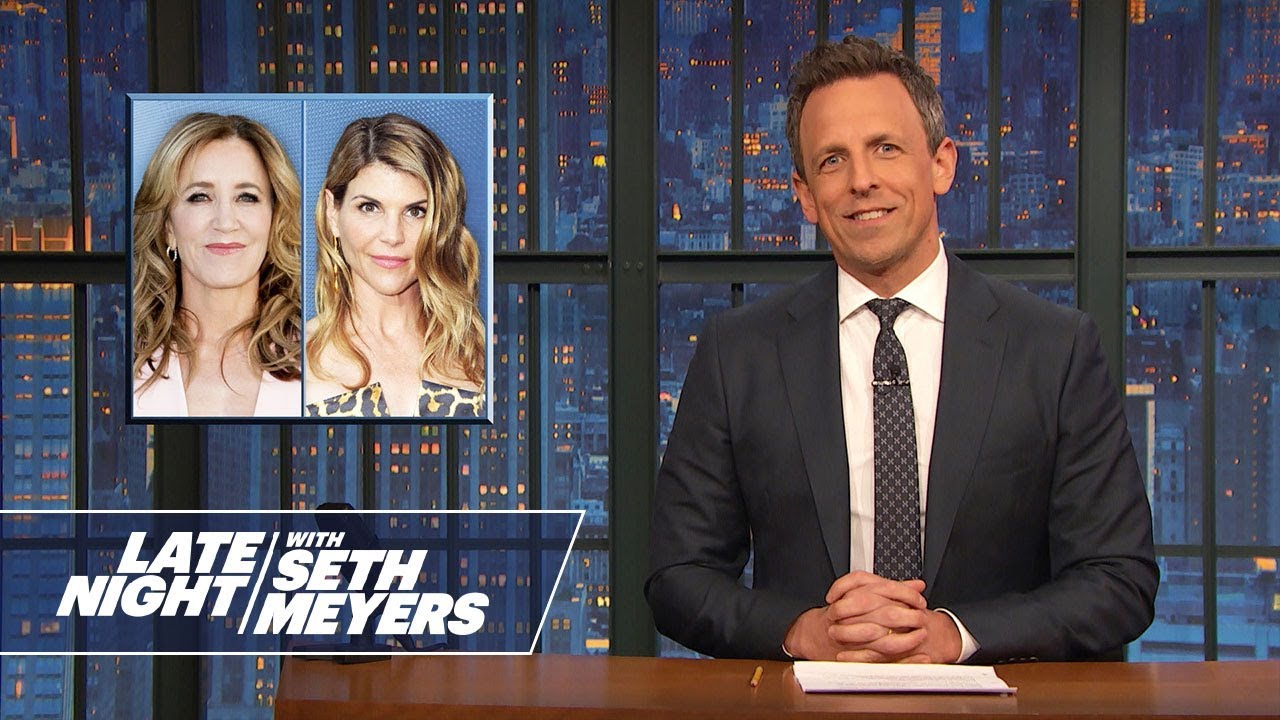 Operation Varsity Blues!
A massive bribery scam involving some of the biggest colleges in the US was just unearthed. More than 48 people along with actresses, Felicity Huffman and Lori Loughlin have been charged so far.
This story just keeps getting crazier too! Over $25 million in bribes. Fake photos of kids pretending to be athletes. Proctors changing answers on tests. What happened to teaching your kids to earn things for themselves? What do you think should happen?
William Singer set up a fake non-profit, charitable foundation which he used to launder the money from parents.  Singer would either help the students cheat on college entrance exams, he'd set up bribes or he'd set up a 'proctor" to "mark" the tests. They'd change the answers or give the kids more time to finish the exams. He's even been accused of setting up fake athletic credentials for some kids.
He'd set up photo shoots of the students "playing" a sport or take pictures of another athlete and then photoshop their picture on to it. He was getting paid well for it too!
People were paying thousands to MILLIONS of dollars to get their kids into Ivy schools like Georgetown, UCLA, USC, Stanford, Wake Forest, and Yale. William Singer who has been running this scam since 2011, pled guilty to charges including racketeering conspiracy and obstruction of justice.
As for the actresses:
Felicity Huffman was picked up at gun point yesterday and brought in.  She reportedly paid $15,000 to have a proctor "mark" her daughters SAT. He secretly corrected her wrong answers. They have proof of this through emails she sent. Her husband, William H. Macy although, very aware(he tried to get his younger daughter help but Singer declined that deal) was not arrested as it was her name in the emails. Here's what TMZ found:
"The feds have an email Felicity wrote to Singer in 2017 that says, quote, 'Ruh Ro!  Looks like [my] wants to provide own proctor.'  (!!!)"
Aunt Becky, Lori Loughlin, her and her husband Mossimo Giannulli could both be in big trouble.  They allegedly paid $500,000 to have their two daughters designated as recruits to the USC crew team, even though neither of them ever actually did join the team. In fact, have they ever been in a boat? They submitted pictures of them on a rowing machine at the gym!!
Here is a link to a timeline of what went down yesterday….it's just crazy!
https://www.tmz.com/2019/03/12/felicity-huffman-lori-loughlin-arrested-college-admissions-bribery-scam/