28th Annual Children's Golf Classic
---
Date: June 9th, 12:00 pm - July 9th, 5:00pm
Venue: Sunningdale Golf & Country Club
Location: London
More Info
---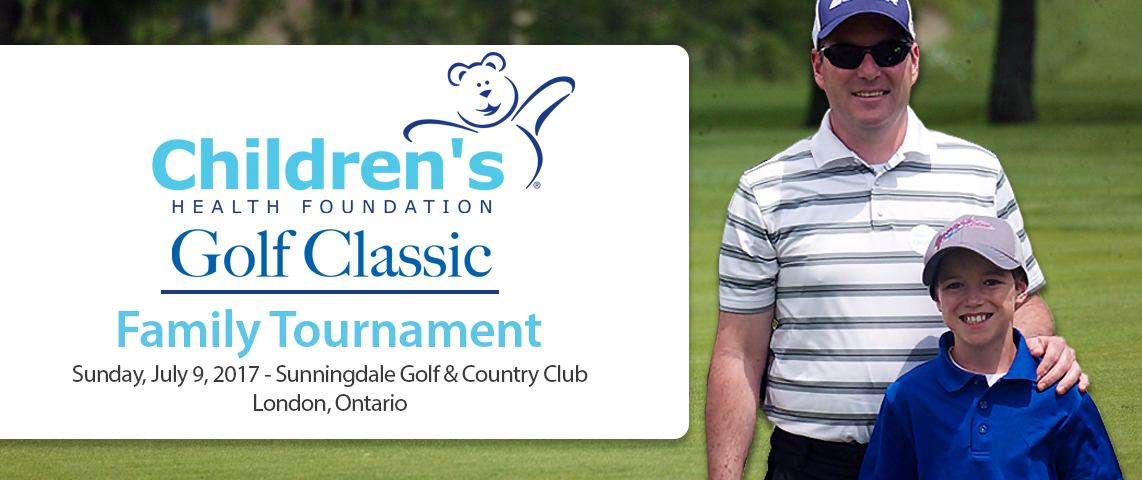 Join us for the 28th Annual
Children's Golf Classic!
Funds raised from this family tournament will help support our three outstanding partners in health care: Children's Hospital at London Health Sciences Centre, Thames Valley Children's Centre (TVCC) and Children's Health Research Institute (CHRI).
All donations support specialized paediatric patient care, equipment, and education at Children's Hospital, the delivery of exceptional programs, long-term therapy and rehabilitation services at TVCC, and research into the causes and cures of childhood disease at CHRI.
Set up a team today!
This is a family-friendly fun tournament, for all ages
All-you-can-play for 2 hours, plus lots of great activities
All teams must contain at least 1 child player.
All players must raise at least $200 to play.
Teams can be up to a maximum of 6 people: 1-4 players plus up to 2 caddies.
There should be one adult player or caddie, per two children under 13 years old.
Event Details
When:
Sunday, July 9, 2017
Registration: 12:00 pm
Tournament: 1:00 pm – 3:00 pm
BBQ: 3:00 pm – 5:00 pm
Where:
Sunningdale Golf & Country Club 65 Sunningdale Rd W London, ON N6G 5B9