Fiesta London!
---
Date: June 4th, 10:00 am - June 4th, 5:00pm
Venue: Covent Garden Market Square
Location: London
More Info
---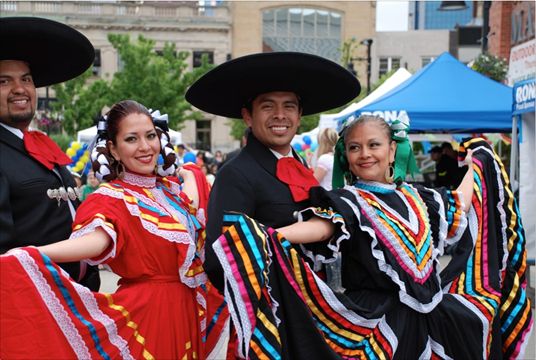 Londoners are invited to take part in Fiesta London!
Londoners have been invited to take part in CANADA 150 celebration Hispanic-style at Fiesta London! This growing annual event is a time many Londoners use to celebrate the cultures and experiences of Canadians from Mexican and Latin-American ancestries.
"Fiesta London! has become an extremely fun and broadly celebrated festival for Londoners," observes George Perez, Fiesta London Chair. "Fiesta London! celebrates with brightly colored decorations, live music, dancing, and authentic Mexican food, which makes this festival a great event to celebrate for every age and nationality. Our festival honors culture, tradition, family, and the 150th birthday of Canada."
Jalapeño, Taco, and Burrito eating contests will take Londoners to the test during Fiesta London!
What does it take to swallow ten jalapeños in less than one minute? Maybe a love for hot food… and several gulps of Pepto-Bismol ahead of time. Kick off the festival season in London with Fiesta London! Sign up by June 2nd to participate in the Jalapeño Eating Competition and help spice up Market Square. Fifteen members of the community will be invited and challenged through the competition, but only one man or woman will be left standing. This attraction gives you a chance to join thousands of Londoners in a day-long, action packed, non-stop event.