Green Day
---
Date: August 18th, 7:00 pm - August 18th, 11:00pm
Venue: Budweiser Stage
Location: Toronto
More Info
---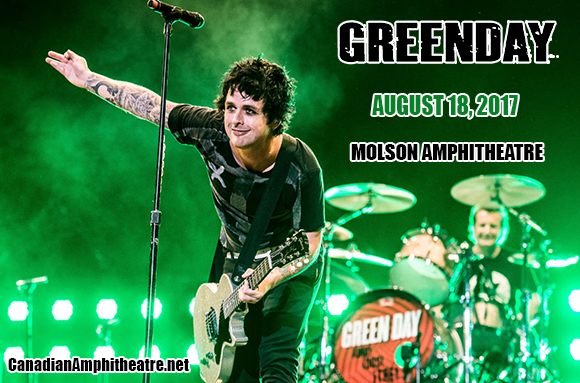 CLICK HERE TO BUY TICKETS NOW!
Known for its commitment to providing outstanding entertainment from the world's top talent, Molson Amphitheatre is outdoing itself this time, as it brings you one of the biggest names in Alternative Rock! Green Day & Catfish and The Bottlemen will be here on Friday 18th August 2017!
Green Day are taking to the road for an exciting Summer tour and you can grab the chance to be there – tickets are on sale NOW, but not for long!