Nuit Blanche London
---
Date: September 8th, 7:00 pm - September 8th, 11:00pm
Venue: Downtown London
Location: London, ON
---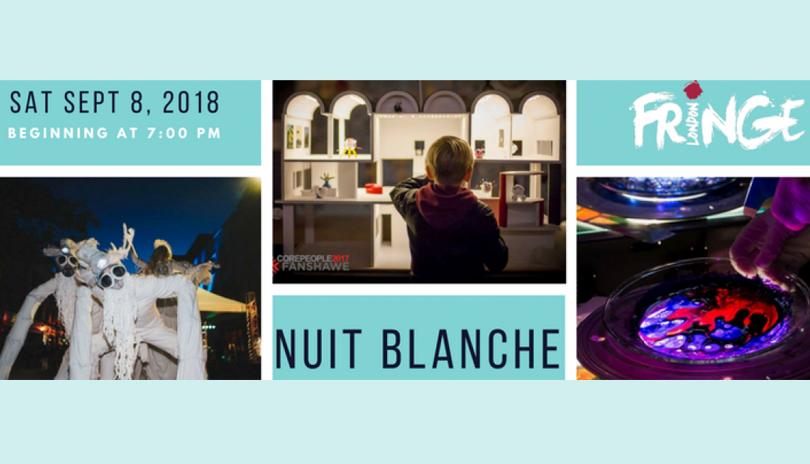 Mark your calendars for Saturday, September 8, 2018.
For one night only, watch downtown come alive with contemporary arts activities, installations, interactive act, film, sculpture, street theatre, and music. The diversity of the art is unlimited.
Galleries, laneways, sidewalks, alleys, lawns, you name it… These locations all become places to engage in a variety of artistic experiences. Unusual or forbidden spaces become sites for all-night discovery and re-discovery. Anyone has full access to explore, discover, debate, and participate in London's contemporary art.
Starting at 7 pm and continuing on into the night, join us downtown for this indescribable event brought to you by London Fringe. Admission is FREE.
#nuitblancheldn