SEND A KID TO CAMP FUNDRAISER in support of ORIGINAL KIDS
---
Date: June 23rd, 5:00 pm - June 23rd, 8:00pm
Venue: Mezzanine of the Covent Garden Market (130 King St. London, ON)
Location: London
More Info
---
Please join us on Saturday, June 23rd for a summer afternoon of good food and wine as we raise funds to help London and area families send their Kids to Camp OK and Kamp Kidlets. We will showcase foods from around the Covent Garden Market and some of our favourite wines from around the world. There will be live entertainment and a silent auction, as well as a wall of some of our staffs' favourite Camp OK photos. Plus, we will have a big unveiling at the event which you will not want to miss!
CLICK HERE TO PURCHASE TICKETS NOW!
Where: Mezzanine of the Covent Garden Market (130 King St. London, ON)
​When: Saturday June 23, 2018 from 5:00 pm to 8:00 pm
Cost:  Students & Alumni are $20, everyone else $30. Tickets include all food. You will be able to purchase wine tickets & non-alcoholic drinks at the event.
Casual dress code.
Not able to attend?
Please consider making a donation to our Send-A-Kid-To-Camp fund and help us support families who require financial assistance. Below you can see the cost of specific items at our Camps.
Photo DVD to help families have a keepsake:
Before & After Care:
1/2 day session for two-weeks at Kamp Kidlets:
Full day two week tuition at Camp OK: 

$20.00
$50.00
$250.00
$495.00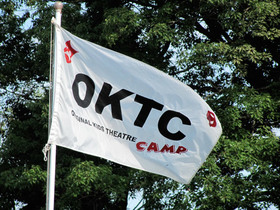 Every year we receive many applications from families across the London area who are in need of financial assistance for many reasons: tough times, lost job, going back to school, etc. We unfortunately regularly receive more applications than we have funds to support. Our Camp OK tuition is $495 per session and our Kamp Kidlets is $250 for a half day or $500 for a full day.