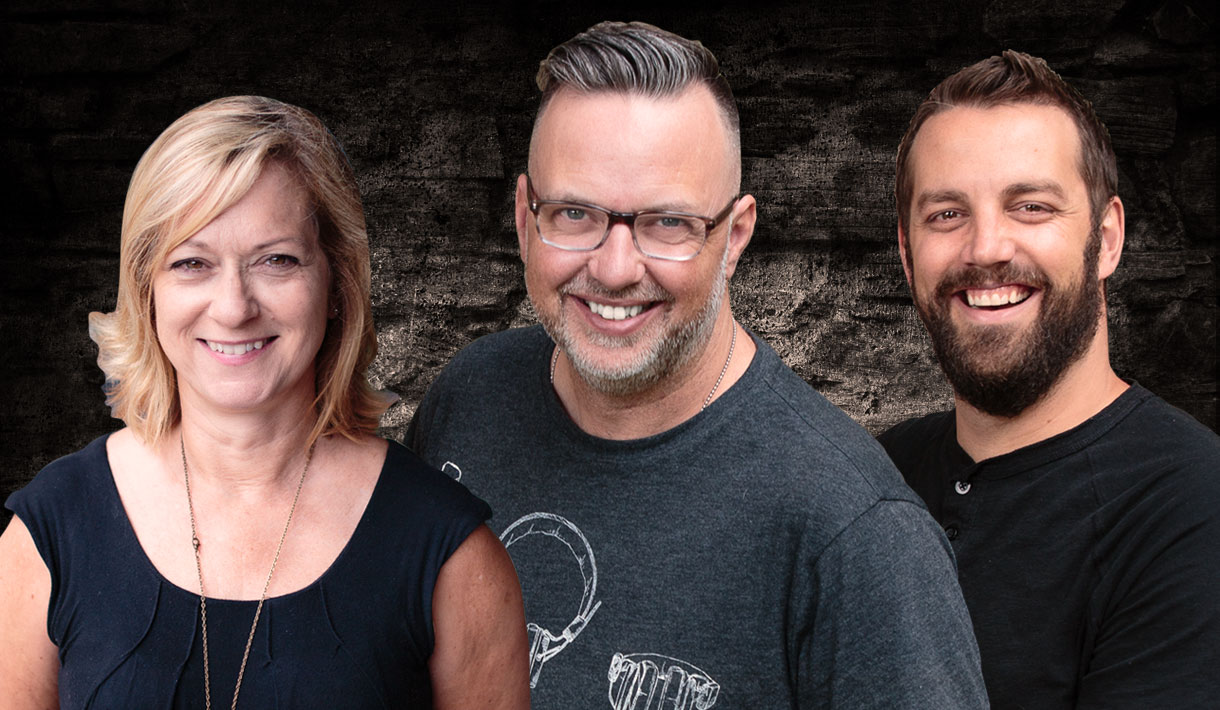 Classic Rock Mornings With Steve Stax
Growing up on the streets of Toronto a la Degrassi Street, Steve Stax was often found combing the racks at Sam the Record Man and learned from a young age that disappointment was par for the course as a Leafs fan, but he powered on just the same.
Stax has the culinary skills of the finest world-renowned chefs and always knows what fork to use. 
Although her training at CSIS has yet to be completed, Mindy's skills at flying a plane, karate, incredible grammar and world traveling are serving her well as a news broadcaster… or is that just her cover?
While Mindy is well versed in world cultures and cuisine and prefers red over white, she has yet to have a Big Mac from the Golden Arches touch her palate,  silver spoon taste with a love for the great outdoors. That's our Mindy!
Blair has young children. Being a Radio DJ is the most grown up he gets to be on any given day.
He survived Sarsfest in Toronto (the concert, not the masks) and credits it as the greatest concert of all time, with AC/DC in the lead for best act (sorry Stones fans).
A born leader, Blair was vice president… of his high school student council, despite sleeping in and completely missing the vote on election day.
No more sleeping in for this morning guy!
Latest From Classic Rock Mornings with Steve Stax: