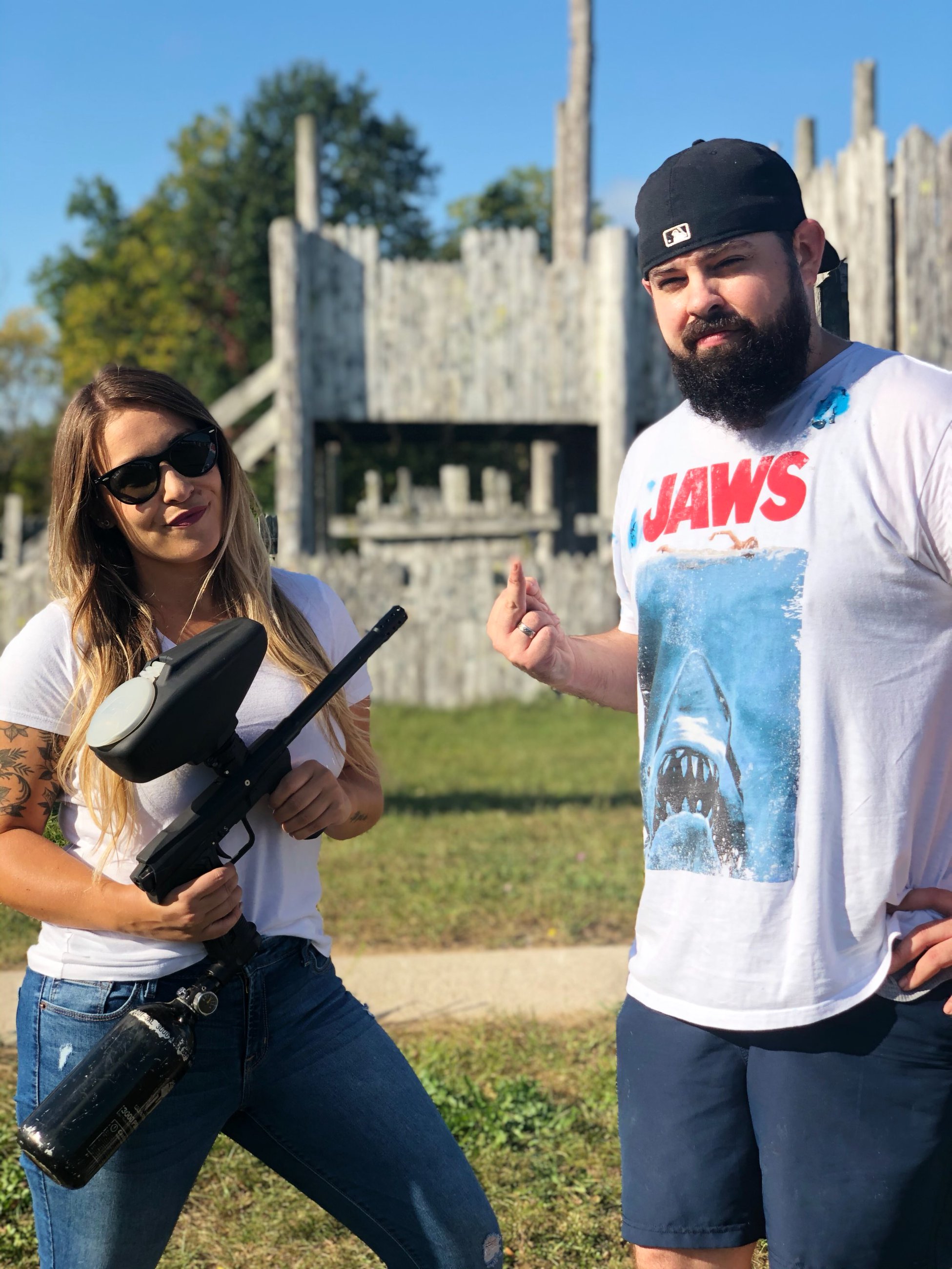 Rubino's BIG TDs – Week 4 NFL Picks
If you make a bet with me, and lose, you will pay the painful price. Last week Robin and I bet that whoever got the most picks wrong in the Miami Car Wash football pool would have to get pelted with paintballs – let's just say that he's covered in bruises and I am not. We went out to Adrenaline Paintball and I was only supposed to shoot 13 times but once I got that gun in my hand I couldn't quite control myself. If you haven't seen the video yet and want to see Robin curse and then double over in pain – check it out here.
Week 4 is underway! I'm riding a high from inflicting pain on Robin – and being 3-0 in both my fantasy football leagues. Another ever so humble brag. I tell you this because I assume you'd rather take advice from someone 3-0 than 0-3. We had a decent Thursday night game last night although due to some terrible play calling by Packers coach Matt Lafleur the Eagles stole the win in Lambeau.
The battle of the undefeated teams in the AFC East goes down at New Era field on Sunday – Patriots visit the Bills and it's the Pats who leave this one undefeated. The Bills are rolling – and their D is playing tough – but they're no match for this offense. Rookie QB Josh Allen has a cannon of an arm and will give them a run but the Pats D hasn't allowed a touchdown yet this season. The Bills may be owned by the Pegula family on paper but on the field they belong to Tom Brady – he's 30-3 against them all time – and we're about to make that 31-3.
Is it mean to keep picking on Miami? Yes. Are we going to do it anyway? Yes. The Dolphins are getting beat so bad someone is about to call PETA. Some teams are still chasing the perfect season – the Dolphins? They're trying to save themselves from being the first team to lose their first four consecutive games by 25 points since the 1954 Redskins. Hate to say it but they're about to own that record. Chargers got Melvin Gordon back this week and Philip Rivers is going to destroy them.
I smell a possible upset… the Houston Texans may be favoured but Kyle Allen gets another start for the Panthers and he is hungry. That kid is trash talking and he wants to steal Cam Newton's job. He's coming off a 4 TD game and he throws another 3 this weekend. The Texans haven't allowed anyone to rush for more than 100 yards since week 17 of 2017 – but that streak gets snapped by Christian McCaffrey this week when he burns them for over 100 yards and a score.
One more thing to watch for – this weekend Patrick Mahomes plays his first indoor NFL game when he travels to Ford Field to take on the Lions. The last time Mahomes played an indoor game he threw for 586 yards and 6 TDs. He may light that dome on fire on Sunday.
DISCLAIMER: I don't know everything – if I did I'd be working and living in Vegas and my advice wouldn't be free. So don't bet the house on anything I say. I live in a basement apartment and I've got no room to take in you and your family if you lose it all. Good luck and happy gambling!
WEEK 4
Patriots over Bills
Falcons over Titans
Chiefs over Lions
Colts over Raiders
Chargers over Dolphins
Giants over Redskins
Ravens over Browns
Panthers over Texans
Rams over Bucs
Bears over Vikings
Jaguars over Broncos
Cowboys over Saints