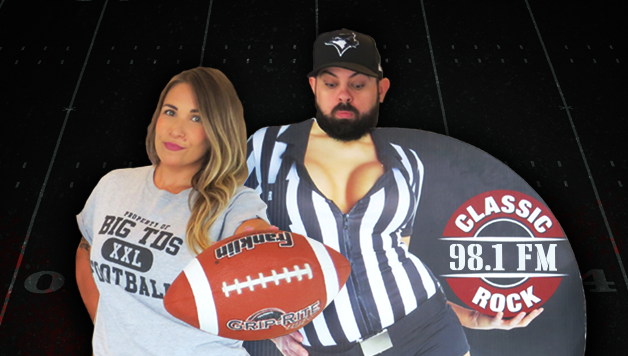 Rubino's BIG TD's – Week 5 NFL Picks
Let's first start off with a thank you to the Football Gods for blessing us with a great Thursday Nighter. We got to see a huge NFC matchup with a spread of 1.5 so we knew it was gunna be close. The Rams came off an ugly one last week and held their own in Seattle. Of course the Seahawks made a terrible last play (Super Bowl memories, anyone?) with just over two minutes left in the 4th to let the Rams have another chance to win it. Goff was at his best and lead them down the field – only for Greg Zuerlein to miss on a 44 yard game winning field goal. Womp womp.
It's getting harder and harder to predict winners – especially against the spread. Last week the Patriots, Chiefs, Packers and Cowboys all failed to cover the spread. And the four teams that were undefeated against the spread – all failed to cover, too. This is no excuse – just the facts. Sometimes you can pick with your eyes closed and have better luck than when using any logic.
We can't pick against the Dolphins for lock of the week this time around – although I'm certain they're losing even on a bye. But, we will stick to the AFC East. I know, it sounds like a homer pick but you can't pick against the 4-0 Patriots at the 0-4 Redskins when the latter team is a dumpster fire right now. Jay Gruden still hasn't committed to a starting QB.. on Friday afternoon. He said it might be a game time decision he makes at 1pm on Sunday – not a great strategy, ever, and especially not against the Pats. They lose this one in a blowout.
We've got quite a few games that could go either way this week but if we're looking at possible upsets – look to the Bucs to surprise everyone again. If anyone claims they predicted that the Bucs would put up 55 on the Rams last weekend well they're a damn liar. But, Jameis Winston looks like he's finally clicking with his receivers – 3 TD passes in each of his last 3 games. And Shaq Barrett is an absolute monster on their defence – 9 sacks already this year and I think he's gunna ruin Teddy's day. Bucs steal one in New Orleans.
One to watch? Well, if you told me that the upcoming Jags vs Panthers game would feature Gardner Minshew and Kyle Allen instead of Foles and Newton I would have told you that you were high. But, this is what we've got – and it might actually make for a more entertaining game than with the vets under centre. Minshew is an absolute character and Kyle Allen is playing tough with something to prove getting his third start as an undrafted free agent. The running game decides this one – and I'm giving the edge to McCaffrey over Fournette. Panthers win at home.
We've also got our first game across the pond – the Bears and Raiders face off in London, England on Sunday. No matter what country it takes place in – this is a revenge game. Khalil Mack's first time facing the Raiders since the trade and he's already said it's going to be a big one and he's fired up. He may rip Derek Carr's head off – okay, maybe nothing that extreme but I'm willing to bet he sacks him at least twice. Mitchell Trubisky is still out for the Bears so Chase Daniel starts at QB. Somehow, he's traveled to London more than most players for this series so he knows how to prep for the time change and that will work to his advantage. Bears fly home with the win after this one.
DISCLAIMER: I don't know everything – if I did I'd be working and living in Vegas and my advice wouldn't be free. So don't bet the house on anything I say. I live in a basement apartment and I've got no room to take in you and your family if you lose it all. Good luck and happy gambling!
WEEK 5
Bengals over Cardinals
Texans over Falcons
Ravens over Steelers
Titans over Bills
Bears over Raiders
Panthers over Jaguars
Vikings over Giants
Patriots over Redskins
Eagles over Jets
Bucs over Saints
Chargers over Broncos
Cowboys over Packers
Chiefs over Colts