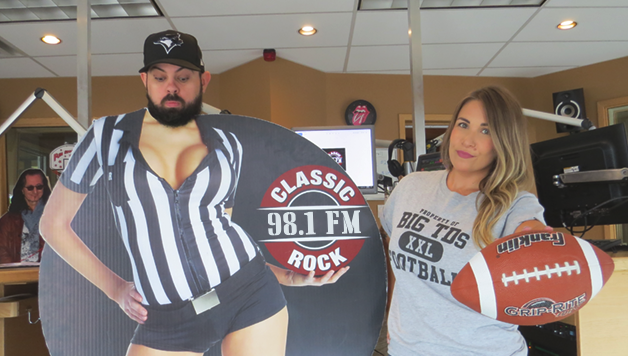 Rubino's BIG TDs – Week 10 NFL Picks
Please. Someone please tell Phillip Rivers to just hang it up already. We know you're a religious guy but you can't close your eyes, sidearm a throw and pray for a miracle. The end of that game was ugly. Sacked five times and threw two INTs? Bad. Game on the line and you blew EIGHT chances to get a first down?! Even worse. They deserved to lose that game. Raiders pick paid off.
As I said last week you could use the Phillip Rivers eyes closed and pray technique to make your picks and I was right. Things did not go well. Hoping for better luck this week for my pride and more importantly, my wallet.
Look no further than the team playing the leagues only win-less team for your lock of the week! But, not just saying that because the Bengals are terrible and have no wins.. there's so many layers here. They're winless, and terrible, and have a new head coach but to add to that – they've benched Andy Dalton and are starting rookie Ryan Finley at QB. Pair that with the fact that the Ravens managed to put up 37 on the league best Pats D last week? This one could get ugly. Through the air – and on the ground. Ravens have the leagues best rushing attack and Cincy has the leagues worst rushing defense. I'll be bold here and predict that the Ravens torch the Bengals for 300 yards on the ground as they leave Cincy with a big road win.
Not quite as many possible upsets as we saw on the slate last week but I'm looking at the Bills to upset this week. They're 6-2 and yet somehow the 2-6 Browns are favoured to beat them at home. People who pumped the Browns up way too much in pre-season (myself included) just can't quit on them. Yes, the Browns play at home and the Dawg Pound in Cleveland is a force but that won't affect the Bills who are rolling this year with the leagues top red zone offense this year. The Browns? Well, there's is one of the worst. Baker has only targeted OBJ in the red zone three times.. all year. I wonder if that has something to do with why they keep losing? He needs to worry more about throwing Big TDs than his mustache but he won't get it together by the weekend and the Bills head back to Buffalo with a win.
A good old battle of who will suck less is your game to watch this week! Two teams that drive me insane because they only lose when I've picked them to win! It's an NFC North match up with the Lions at the Bears for a showdown at Soldier Field. The Bears are averaging 266 yards per game – which is 29th in the league. And a mere 4.5 yards/play – which is even worse at 30th in the league. BUT. Their D only gives up 18 points per game. The Lions? Total opposite. They're yards per game is top 5 in the league. BUT. Their D is ranked 31st in the league. Not good. This one comes down to who exploits the other teams weaknesses best. Stafford is having a sneaky good year despite their record and will have his fourth straight 300 yard game as they leave Chicago with the win here.
Some other things to note around the league – Matt Ryan will be back under centre for the Falcons with a sprained ankle so that should somehow make the Falcons even worse and more likely to lose against the Saints. The Dolphins won last week (gasp!) and play a Colts team that doesn't look like it will have Jacoby Brissett back at QB just yet. But a QB who is back? Patrick Mahomes. He's been confirmed to be starting for the Chiefs just a few weeks after dislocating his knee. And there's the New York Bowl to watch – Giants at Jets – the battle of the 22 year old rookie QBs who have combined for 17 INTs this year! That one might get ugly. We can't wait.
WEEK 10
Ravens over Bengals
Bills over Browns
Lions over Bears
Giants over Jets
Chiefs over Titans
Bucs over Cardinals
Saints over Falcons
Colts over Dolphins
Rams over Steelers
Packers over Panthers
Cowboys over Vikings