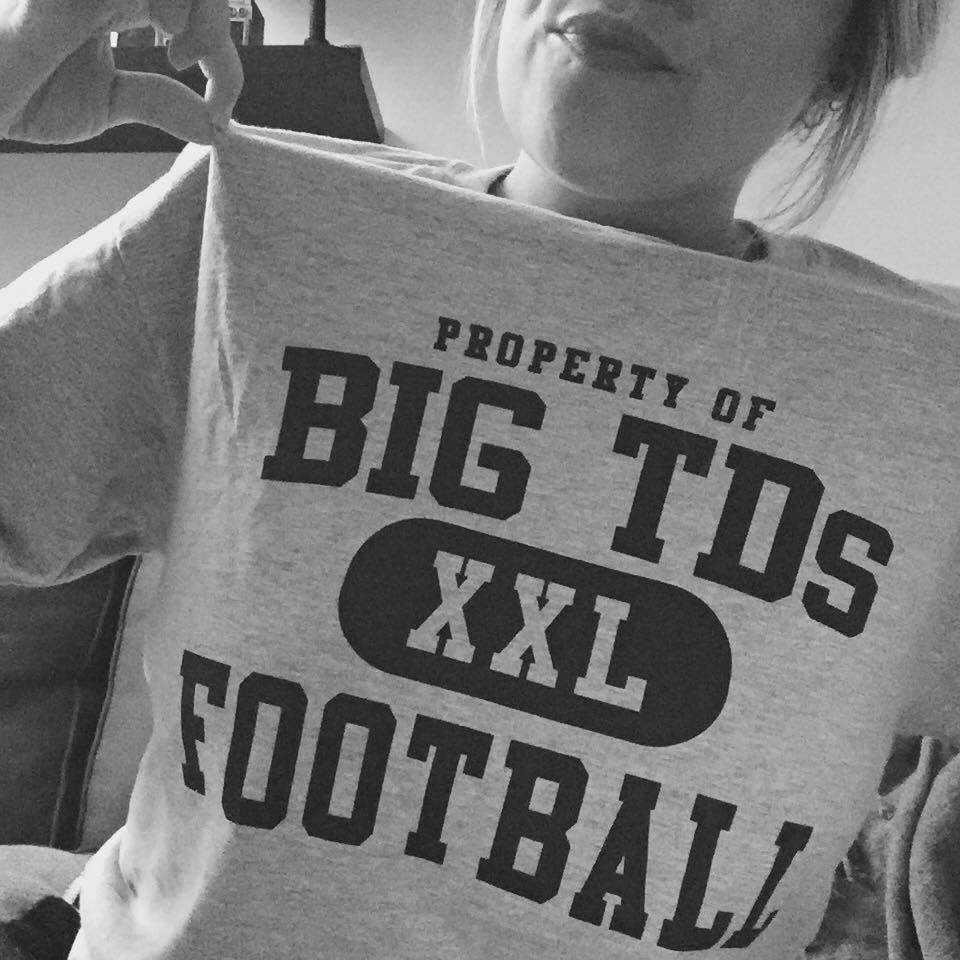 Rubino's Big TD's – Week 12 NFL Picks
I love when I start the week with a loss. Picked Houston to win last night despite their terrible showing against the Ravens last week. Then switched to the Colts because they ruined the Jags who I picked to upset them last week. We see how that went. Another game that could have gone either way but thanks to terrible play calling by Indy's coach – and a questionable no fumble call – Texans won and now I have to make up some ground.
The year of the upset continues – if any of you are left in a survivor pool I am thoroughly impressed with you. Share your secrets with me. Please. It's getting tougher to call a lock of the week when it feels like you can't count on anyone to win – or even cover a spread lately. And we don't always want to pick on the low hanging fruit – gotta put the Big TDs on the line here. For your lock of the week this week it's gotta be the Saints over the Panthers. Panthers need this win bad – they're three games back of the Saints in the NFC South – but they won't get it. They looked terrible last week managing to put up a pathetic 3 points against Atlanta. Kyle Allen threw four INTs last weekend so they should focus on a heavy run game with Christian McCaffrey – but this isn't the place to do it. New Orleans hasn't allowed a 100 yard rusher in 36 games – playoffs included – and that record won't be broken this weekend. Who will go off for 100 yards.. and probably a touchdown? Mike Thomas. He's having another phenomenal season and he keeps it rolling this weekend. Saints win at home.
It feels like any game could be an upset but this week we're looking at the team that's usually favoured to win – the Packers. Yes, usually the favourite – but not when you face a team that's 9-1 in their own stadium. This is battle of the NFCs top two seeds – the Packers could take over #1 with a win and they're going to have to play hard to get it. The niners haven't looked great the last couple games, but, they've still manged to pull off the win. That doesn't fly when you play Green Bay. San Fran will be playing to stop GBs run game which is exploding with Aaron Jones and Jamaal Williams but that's just gunna free Rodgers up to kill them with the deep ball. The Niners only loss this season was to Russell Wilson who straight up out played Jimmy G – and there's a good chance Aaron Rodgers can do it too which evens up the NFC with both teams leaving this match up 9-2.
What to watch for this weekend? See above for the Sunday nighter which will keep us all up too late and have us hating our lives on Monday morning. But another one to watch is a showdown of the 3-7 squads when the Bucs take on the Falcons in Atlanta. Both of these teams should be better than their records. Is Jameis Winston really gunna be allowed to ruin the Bucs entire season? Has Atlanta finally gotten it together to win out and save their season? So many questions. I need answers. Falcons are clicking and have won two straight – right after I finally gave up on picking them to win of course. Their defence is a big part of that with 13 sacks and 25 QB hits over their last three games. And you know who's terrible under pressure? Jameis Winston. He's been sacked a league high 36 times. Falcons also had 4 interceptions on Kyle Allen last weekend – and Winston has thrown a league high 18 picks. But, he can also flip a switch and throw four TDs a game which he has more than once this season. They could keep this one close – but Falcons take it.
What else to know for the weekend? Well, we got confirmation that Matt Stafford still isn't starting in Detroit – but that hardly matters when they play Washington who are dead last in the league in passing yards and points per game. Another injured QB sounds like he's getting the start in Mitch Trubisky – even if he doesn't deserve it. Although again, hardly matters when your opponent is as terrible as the Giants have been this season. Big blue fans thought the season was turning around when Eli was benched for Daniel Jones (bye, Eli!) and they were 2-2.. but they've lost 6 straight since then. Hurt or not – Trubisky, or Chase Daniels, or some kid who works at the mini mart on the corner – lights them up this weekend just like everyone else has because they allow 27 points/game. Woof.
DISCLAIMER: I don't know everything – if I did I'd be working and living in Vegas and my advice wouldn't be free. So don't bet the house on anything I say. I live in a basement apartment and I've got no room to take in you and your family if you lose it all. Good luck and happy gambling!
WEEK 12 PICKS
Seahawks over Eagles
Lions over Redskins
Raiders over Jets
Titans over Jags
Patriots over Cowboys
Packers over Niners
Bills over Broncos
Bears over Giants
Steelers over Bengals
Browns over Dolphins
Falcons over Bucs
Saints over Panthers