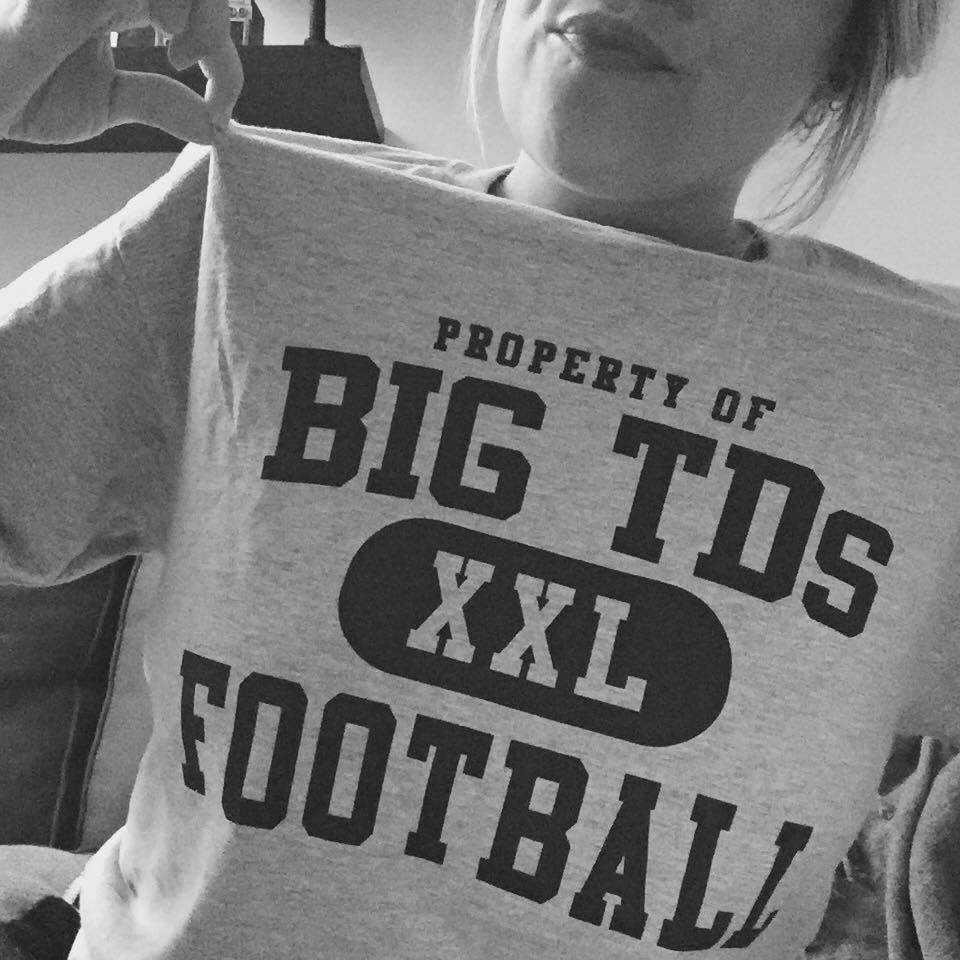 Rubino's Big TDs – Week 13
I don't often wish I was American, but I do when there's three NFL games scheduled for a Thursday afternoon on American Thanksgiving. Predicted two of three for that one – like most of us. It's a struggle for me to give the Bills any credit – almost chose them, didn't – left a point on the board in the pick 'em pool because of it. And, I was lucky enough to catch some of the afternoon games because a few of us from the station went to the Turkey Bowl put on by Preferred Insurance as a fundraiser for ChildCan – a great cause that you need to consider donating to if you're able! So somehow I got paid to watch football – this gig isn't so bad.
Can we trust a QB who only threw for 104 yards last week to be our lock of the week? Here's hoping. Because I've got Packers over Giants for this one. Partially because I don't believe Rodgers plays that bad two weeks in a row and partially because the Giants are just that bad. Rodgers will be looking to rebound after that pitiful performance last weekend and he should be able to because he's not facing that 49ers D this time. The Giants defence is a joke in comparison – they've allowed the most 40+ yard passes in the league. You know who loves tossing 40+ yard passes? Aaron Rodgers. He lights them up and easily throws for 300 yards – Packers leave NY with the win.
If I pick the Colts to win, they lose. I pick them to lose, they win. So take this one with a grain of salt. But. I'm picking the Titans to upset the Colts at home this week. The only player to rush for 100 yards on the Titans all season is Christian McCaffrey and that's because he's a beast and does that to almost every team he plays against. With #1 RB Marlon Mack out for the Colts they don't have anyone to step up and join that club. Who will run for 100 yards and a score this week? Titans RB Derrick Henry who has been a savage this season. Since benching Mariotta and starting Ryan Tannehill the Titans have been sneaky good – since week 7 they're #1 in percentage of redzone touchdowns scored in the league. They keep that rolling and upset Indy at home.
Couple games could be touted as the one to watch this week – the quality of football may not be great but entertainment value should be high with the re-match of the Browns and Steelers after the helmet smash. Steelers are being proactive and have benched Mason Rudolph for this one which means Devlin Hodges gets the start. Bakers on fire lately so I think Cleveland win this grudge match in Pittsburgh. And let's hope we see a clean game and these players act like grown men who get paid millions to play a game and not like children.
But the game to watch is definitely the showdown of two of the NFLs best – being called a potential Super Bowl preview game – San Fran at Baltimore. Both of these teams are winning in their own way. Ravens are the highest scoring team averaging 35 points per game. Lamar Jackson is having an MVP season and has led the team to score on the last 12 drives. An insane stat. On the other hand, the 49ers are one of the stingiest defences in the league allowing just 14 points per game and have only allowed one TD on their opponents last 14 drives. But, Jackson can't be stopped and the 49ers aren't great at stopping mobile QBs – case in point – they lost to Russell Wilson and almost lost to Kyler Murray. Ravens take this one at home.
DISCLAIMER: I don't know everything – if I did I'd be working and living in Vegas and my advice wouldn't be free. So don't bet the house on anything I say. I live in a basement apartment and I've got no room to take in you and your family if you lose it all. Good luck and happy gambling!
WEEK 13 Picks
Titans over Colts
Jets over Bengals
Panthers over Redskins
Ravens over 49ers
Bucs over Jags
Browns over Steelers
Packers over Giants
Eagles over Dolphins
Cardinals over Rams
Chargers over Broncos
Chiefs over Raiders
Patriots over Texans