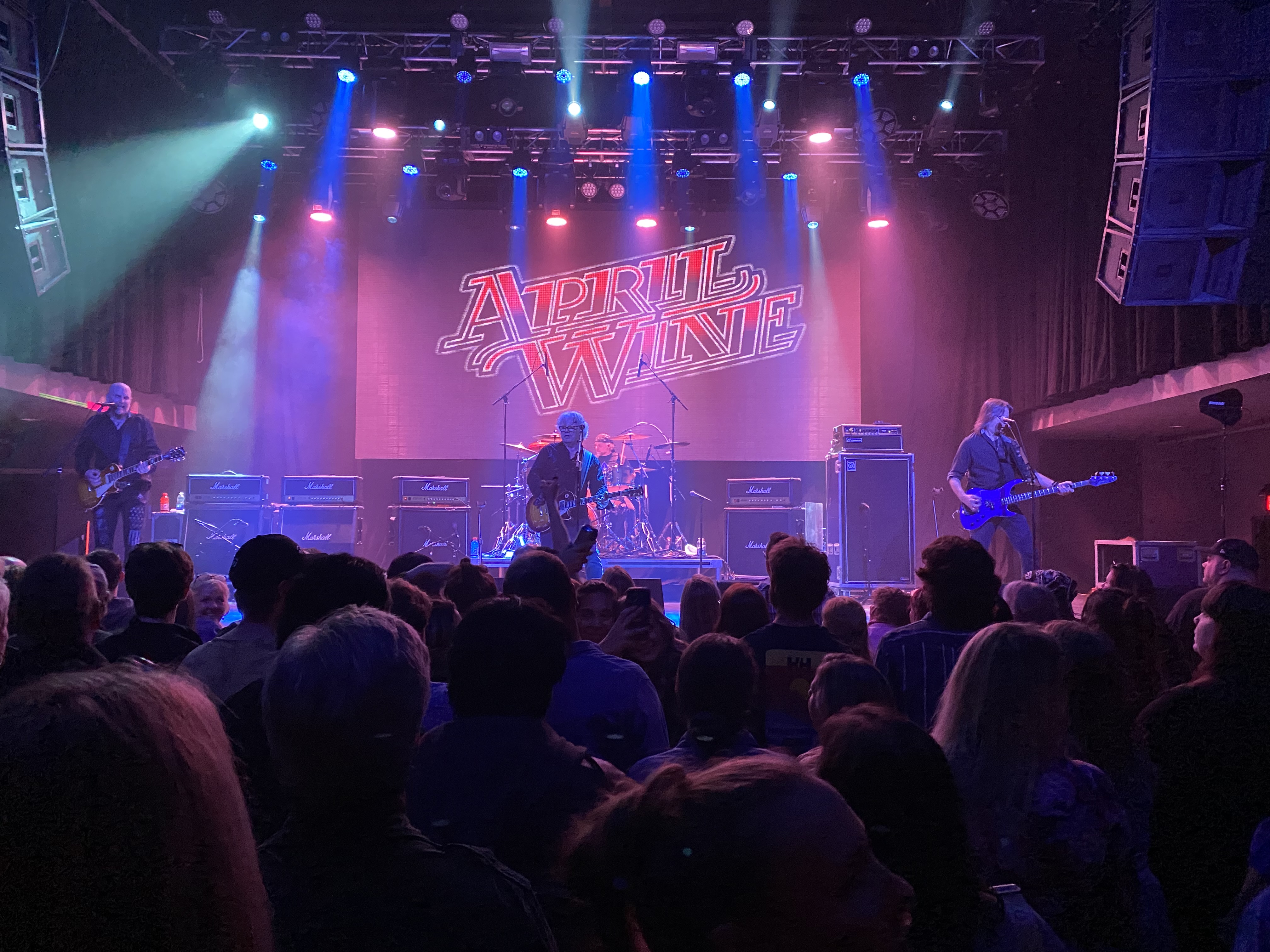 Concert Review #1: April Wine!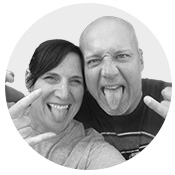 If you're a Canadian Rock fan like I am, and grew up in the 70's or 80's you can't help but to appreciate the uncomplicated, straight forward rock and roll that is in April Wine's deep well of music. Their music is loaded with catchy melodies, draped over infectious guitar riffs. They have been a mainstay in Canadian radio and hockey arenas around the country for decades. Opening the show at the London Music Hall was Jenn and the Hearts. It is always nice to see a local band get to grace the opening slot and be introduced to a new crowd. While not necessarily my cup of tea, Jenn and the Hearts did a good job of warming up the crowd.Lead singer Jenn Marino has a large voice that at times could be dialed back a bit. They have simple lyrics, and a driving rock that served the purpose of making sure that everyone was awake and in good form for the show to come. The crowd was comprised of many in their mid-50s to early 70s who have been there, done that, and have the faded concert tee to show it .Many probably were shocked to find themselves out after 9:00. Hard to say what was in more abundance, receding hairlines or April Wine hits. Sprinkled through the crowd were some younger fans there to rock on with the old folks.In my many (I won't say HOW many) years, I have seen April Wine a few times, and I was curious to see how this iteration of the band compares. Founding member and former lead singer, guitarist and songwriter, Myles Goodwyn, played his last live gig with the band earlier this year and has passed off the microphone and spotlight to vocalist and guitarist Marc Parent. Parent is no stranger to music ,having picked up the guitar at age 14, and has been active in the blues scene in Ontario and Quebec for decades.
 While Parent did an adequate job on vocals, he is definitely no Myles Goodwyn in his prime. Then again, neither was Myles Goodwyn the last time I saw April Wine. Parent is no slouch on the guitar though, with plenty of riffs and power chords. They started the show with Enough is Enough and All Over Town and went on to ignite the crowd with classic hits like Say Hello, I Like to Rock and Crash and Burn.
 Guitarist Brian Greenway, who has been with the band since 1977 also takes some lead vocal time on hits like : Drop Your Guns and Oowatanite Bassist Richard Lanthier proves that he understands the role of his instrument. He puts the bass right in there with the kick drum and balances well with drummer Roy (Nip) Nichols. Both now 10+ year veterans with April Wine. Nichols and Lanthier make up a precise rhythm section and fill in the sound with their backing vocals.There is no shortage of cowbell and fire alarm percussions, always fan favourites (insert Christopher Walken impression – More Cowbell !) (side note, if you haven't seen this SNL clip you really MUST) April Wine whipped up some good rock and roll party energy. This is them at their middle of the rock road best, fun, gritty and out for a good time. Ready to party one moment, then slow things down with a slow grooving power ballad the next with songs like "Just Between You and Me" and Rock and Roll is a Vicious Game Overall the crowd seemed to appreciate the group's typical Canadian laid back energy. While many bands that have survived the decades and make the return to some smaller venues fall trap to the "big stage" show mentality, April Wine's smart enough to let the songs speak for themselves. I couldn't help but to feel like I was watching an April Wine cover band though. However whether you Wanna Rock, or prefer to say " I like to Rock", either way April Wine delivered a good dose both. Keep on Rockin.
Set List
Enough is Enough
All Over Town
Say Hello
You Could've Been a Lady
Fast Train
Big City Girls
Drop Your Guns
Before the Dawn
Hot on the Wheels of Love
Weeping Widow
I Like to Rock
Rock n Roll is a Vicious Game
Shotdown (with a slight remix with Satisfaction)
Crash and Burn
Just Between You and Me
Tonite is a Wonderful Time to Fall in Love
Sign of the Gypsy Queen
Roller
Encore
Anything You Want, You Got It
Oowatanite