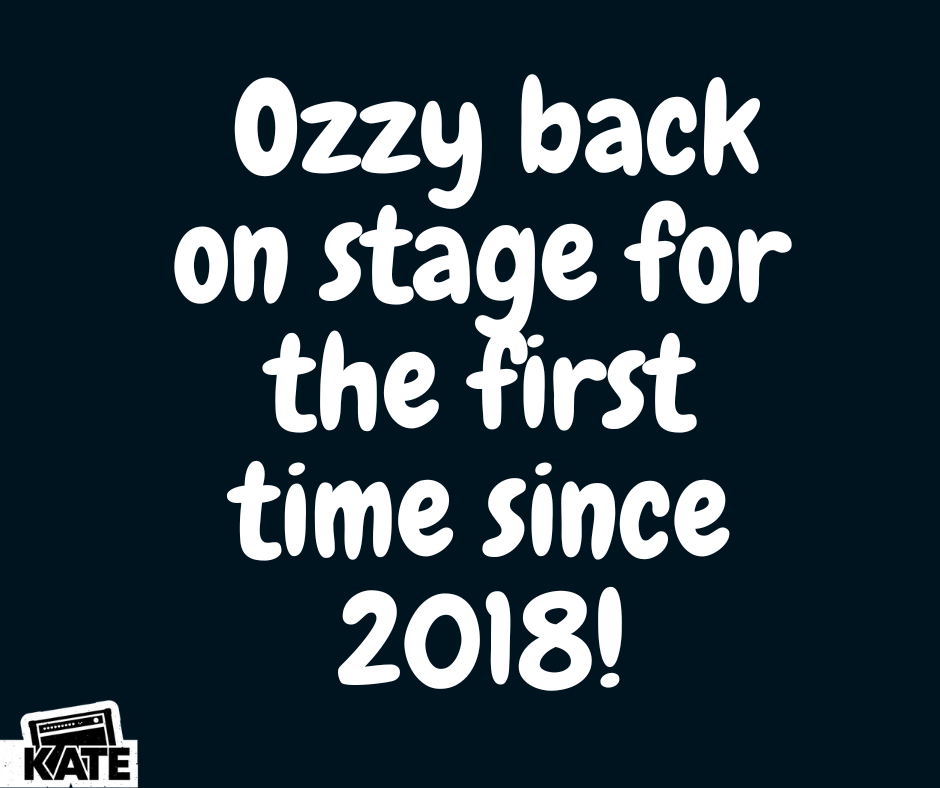 Ozzy Osbourne Performing For The First Time In Years!
Fans who tuned into the Rams game on Sept. 8 to watch the game and catch Ozzy's performance were disappointed. Not in Ozzy, but in the lack of airtime for Ozzy!
The network only aired 10 seconds of his performance.  Ozzy was halfway through his new track "Patient Number 9" when they finally introduced him. The guy has been through so much in the past few years, in fact, this was his first gig since 2018. He's had so many health issues and was so pumped to be back out there.
Ozzy said he's hoping to get out on tour again and make up those cancelled dates saying:
 "You have not seen the end of Ozzy Osbourne, I promise you. If I have to go up there and die on the first song, I'll still be back the next day."