Lou Diamond Phillips Is Super Cool, Here's Why
Trust me, those are words I didn't think I'd ever say. Not because I don't like the guy, but because I never thought he'd transform my otherwise mundane Monday afternoon into what it was.
First, for context, I was at home with all 3 kids yesterday. It was rainy, not much to do. Everyone's climbing the walls. That kinda day. While my twin boys napped, my daughter and I flipped on the TV to burn some time. She asked for The Wiggles,  and after a brief internal struggle, I agreed. I wasn't really paying attention when all of a sudden Lou Diamond Phillips appeared on my screen:
Lou Diamond Phillips… on… The Wiggles. Let that sink in.
Naturally, I sent out a tweet about it:
AND HE LIKED THE TWEET (???):
AND THEN HE RESPONDED TO ME WITH ACTUAL WORDS:
HE CALLED ME A FRIEND AND SAID SOMETHING INSPIRING: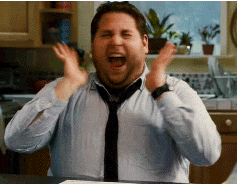 -Blair