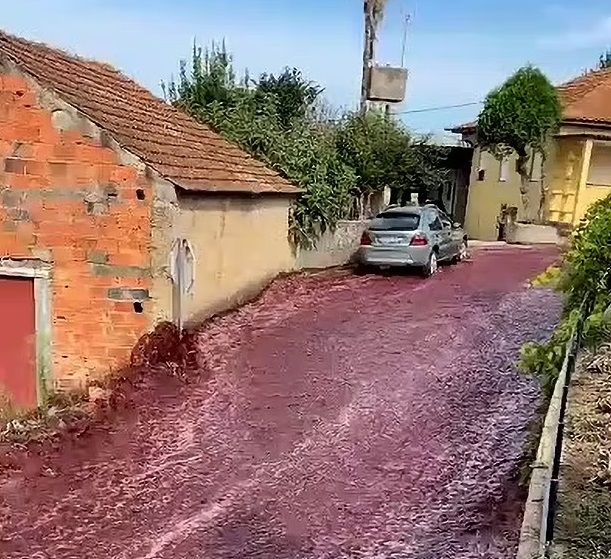 Grapes Of Wrath? Wine Is Flooding The Streets In Portugal!
Grab a glass! There was a massive wine spill in Portugal when 2.2 million litre tanks owned by local distillery Destilaria Levira burst, sending a river of red wine flowing down Rua de Cima.
According to reports, the local fire department blocked the flood and diverted the river of wine away from the river and into a field.
The distillery owners said the wine was fit for consumption so looks like it's happy hour in Portugal!