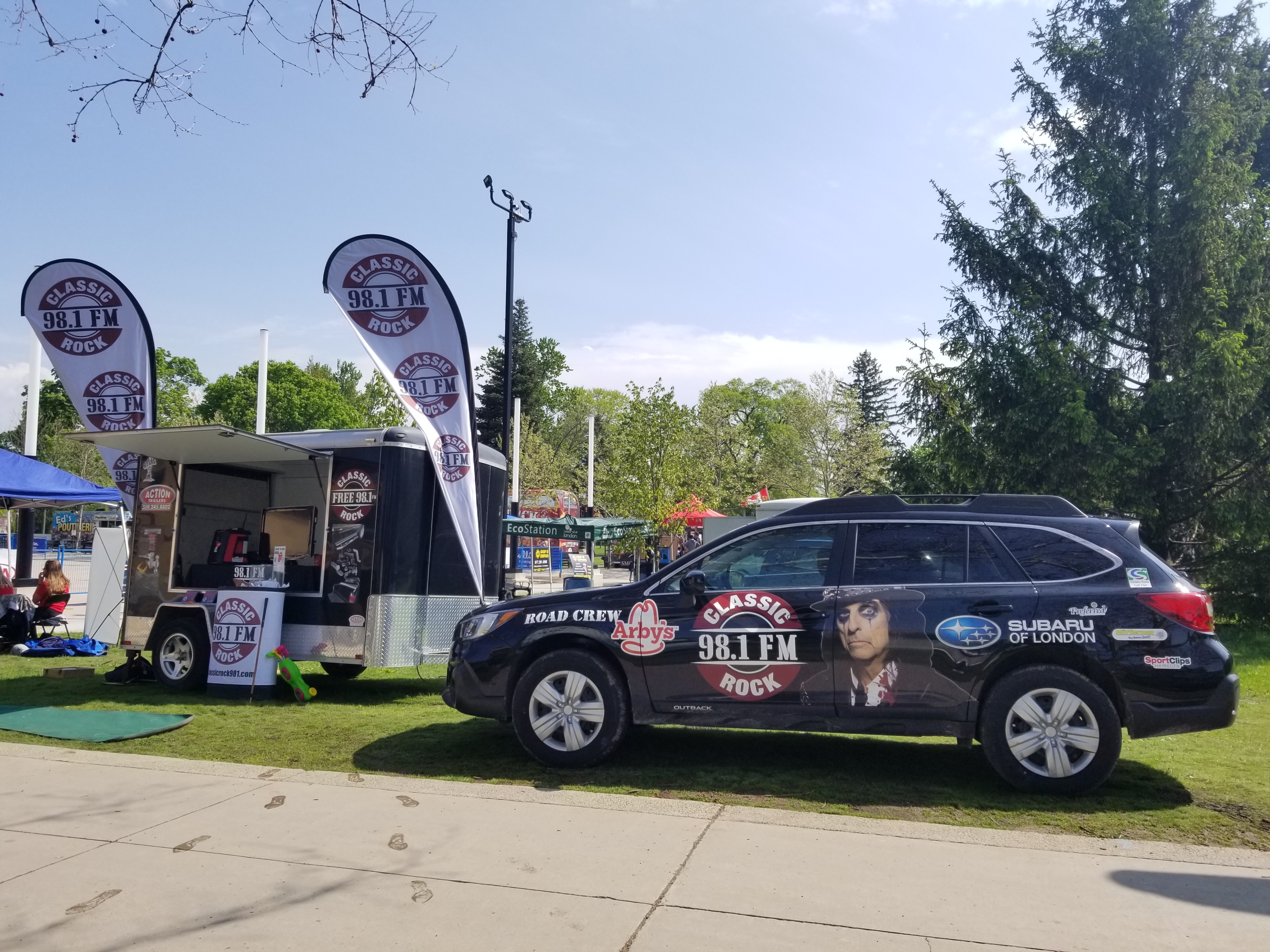 That's A Wrap On Summer 2019!
Ah, Summer 2019. What a time we had. We Baconfested. We Caesarfested. We Beerfested. We Ribfested. Basically, if there was an event with food or booze – we were there.
The Arby's Summer Cruiser powered by Subaru of London took me all over London, Lucan, Melbourne and everywhere in between. We hit up golf tournaments at every course that would have us – Highland, Fire Rock, The Oaks, Pine Knot, West Haven and more. You'd think after all that time on the course I'd be a half decent golfer by now. I am not. Not at all. If anyone is offering lessons, let me know. We helped to raise funds for a ton of great causes at each tournament but it was most exciting to be a part of the Canada Life Championship at Highland on the Mackenzie Tour as part of the PGA Tour of Canada. We got to watch some amazing golf and these guys were GOOD. The winner, Patrick Fishburn, shot a 21 under! And he's off to the Korn Ferry tour next year. If you missed this event – make sure you check it out next summer!
The concerts. So many amazing concerts we've been lucky enough to attend this summer. The Gables concert series line up was insane! Bands we never thought we'd get to see in such an intimate venue – Our Lady Peace, The Trews and even Vince Neil of Motley Crue! We slowed it down and got to see acoustic sets from Steven Page, Moe Berg and even Fred Penner at Home County Music & Art Festival. Our own Texas King rocked the stage at the Beer & BBQ Show to warm it up for Sloan – another killer show. We poured sugar on listeners in front of Budweiser Gardens before Def Leppard. And we got to wrap summer up with Platinum Blonde and Trooper at the Western Fair. I know, it sounds like I'm bragging. I kind of am. We have a lot of fun.
But my favourite part – the food and of course, the booze. There are few foods I didn't eat this summer.. in public.. and spill all over myself. Ribfest bbq sauce all over everything I owned. The giant burgers at the Beer & BBQ Show. Cheesecake on a stick at Home County. Unfortunately I'm not allowed to drink as much as I eat on the job – or at all – so I didn't indulge as much as I may have liked. But, that didn't stop me from chasing the beer wherever it was flowing! We're surrounded by great beer festivals and local breweries so make sure to try them out!
The best way to wrap up the summer? Western Fair. Cotton candy.. candy apples.. mini donuts.. deep fried oreos.. potatoes on a stick.. homemade pie. Oh and yes, there were rides and things too I guess? You can see where my priorities lie. If you didn't see the video of me creeping on Robin while he eats – I suggest you take a look – http://classicrock981.com/blogs/afternoons/2019/09/weve-all-had-this-friend-with-us-at-the-fair/.
It was a fantastic summer in the Arby's Summer Cruiser powered by Subaru of London thanks to all of our sponsors! Shout out and big thanks to Preferred Insurance, Caradoc Sands Golf Club, Mufflerman, Splashworks International Pool & Spa, City Centre Storage, Airshow London, Poag Jewellers and Try Recycling.