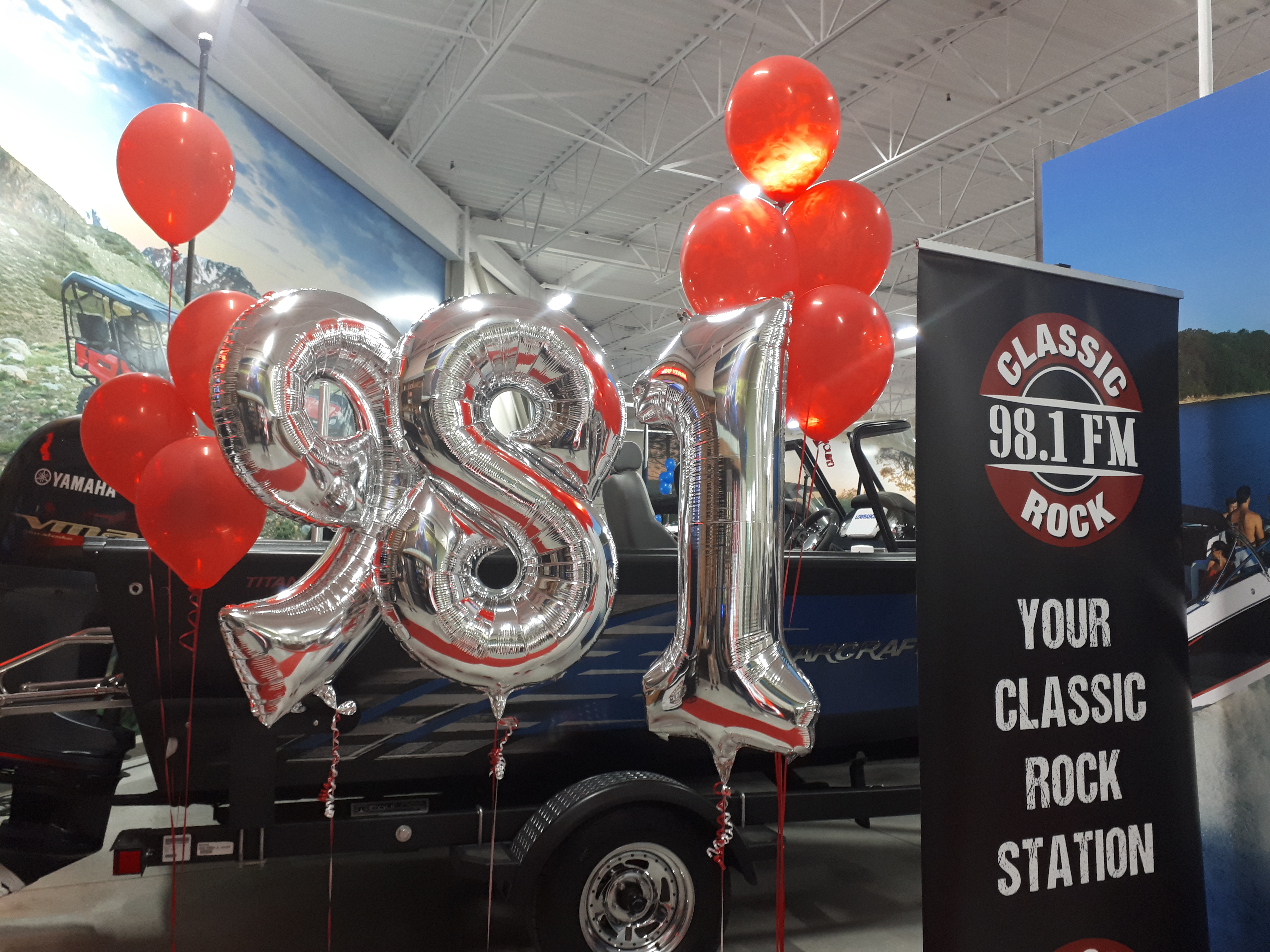 Free FALLin' In The Arby's Road Crew
After an insane summer of events things kept on rolling through the Fall in the Arby's Road Crew powered by Subaru of London and the Western Fair District!
We wrapped up the summer and kicked off the Fall months with the event that everyone looks forward to every year – The Western Fair! Cotton candy.. candy apples.. mini donuts.. deep fried oreos.. potatoes on a stick.. homemade pie. Oh and yes, there were rides and things too I guess? You can see where my priorities lie. We also got to present two great bands that played in the grandstands just like old times – Platinum Blonde and Trooper!
We flew through most of September thanks to events like Airshow London, too. Awful joke, I know. But it was amazing to talk to some of the jet fighter pilots and hear about their planes and how insanely fast they are. The pair we talked to had just flown in from Boston – a typical 9 hour drive – in 40 minutes! I think most of us would have to change our pants after a flight that fast. It was an entertaining weekend in the skies above London.
We hosted the first Fall Boat Show at Hully Gully and got to check out the newest boats that will be hitting the water for the 2020 season and boy are they nice. And completely out of my budget! But if anyone hit up the sale and bought one – call me this summer. They had a boat simulator game on site that I was terrible at so if you do let me on your boat – do not let me drive.
Thanksgiving rolled around – and I had to be rolled away from the dinner table after our meal – and we support the London Food Bank to raise funds and food for the people of London. We were able to fill our trailer with donations at the Oxford East Real Canadian Superstory so thank you for all of your generous donations!
And our biggest event of late – the Fall Haul! We held the giveaway for the Classic Rock $200,000 Fall Haul right here at the station! We had over 107 qualifiers on site with guests for their shot at one of the amazing grand prizes up for grabs. Sarah was our big winner and chose the Groceries for a Year from the Real Canadian Superstore at Oxford East – $10,000 in gift cards – what a win! And our runner up, Mike, chose $5,000 in gold from London Gold Buyer – we can't wait to see what he picks out. Make sure to watch for this giveaway next fall, too!
The dreaded winter months may be upon us but that won't keep the Arby's Road Crew off the roads so watch for us at an event near you soon!