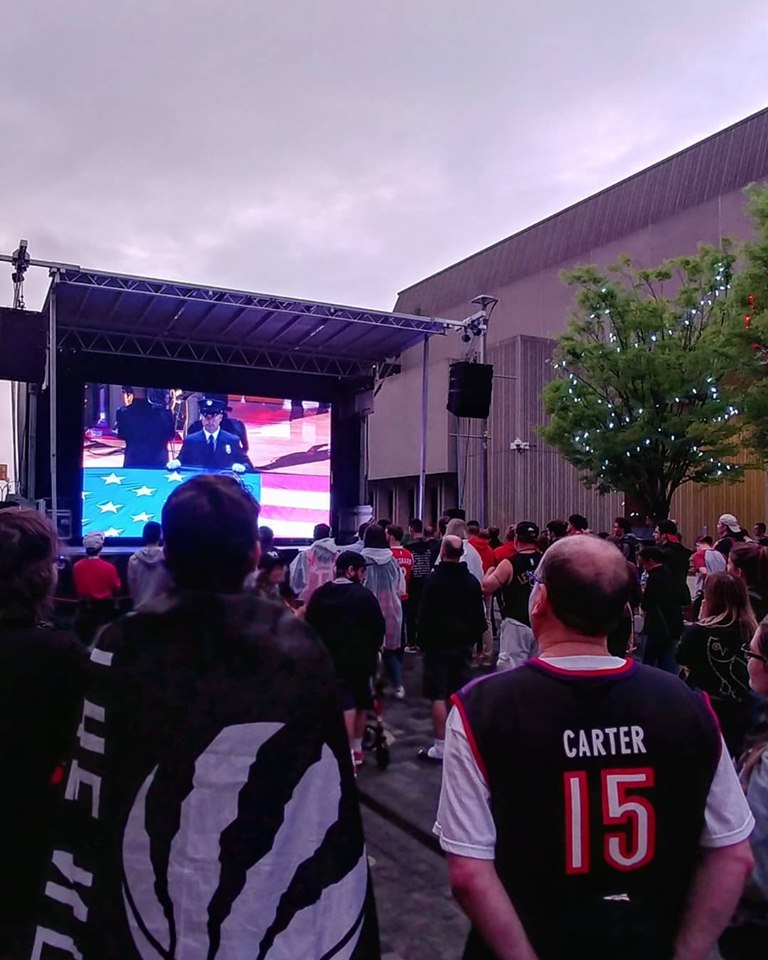 RAPTORS FANS SINGING O CANADA AFTER THE GAME!!
The Raptors are bringing people together all over the world! 
They are also bringing Canadians together too! A few hundred Raptor fans-refused to leave, after game 4 at Oracle Arena. Instead they started belting out our national anthem!
Normally after a game, we all slowly head out of the arena, filling up the streets outside. I always feel like we are being herded like cattle. Just blindly following those in front of us hoping they know where they are going!
Well that didn't happen in Game 4. It seemed like Canadians weren't budging. They just wanted to stay and celebrate! In fact, security couldn't get them to leave. The wanted to soak in every second of that moment.
Then this happened…
It was a beautiful moment. #Goosebumps